Microsoft Teams and Windows 11
Microsoft recently announced the introduction of Windows 11, which comes with the MS Teams video conferencing app. The revamped operating system has a refreshing new start menu, and a user interfaces design. It can also run Android apps.
The availability of Teams provides a more convenient way for users to communicate with colleagues, friends, and family. To start chatting, users simply need to open a chat window. This new feature allows individuals to add contacts and communicate through group or individual chats.
With Teams, you can connect with people without worrying about security issues. On the other hand, the Windows 11 integration enables screen sharing, video calling, and meetings. More importantly, you can connect for free.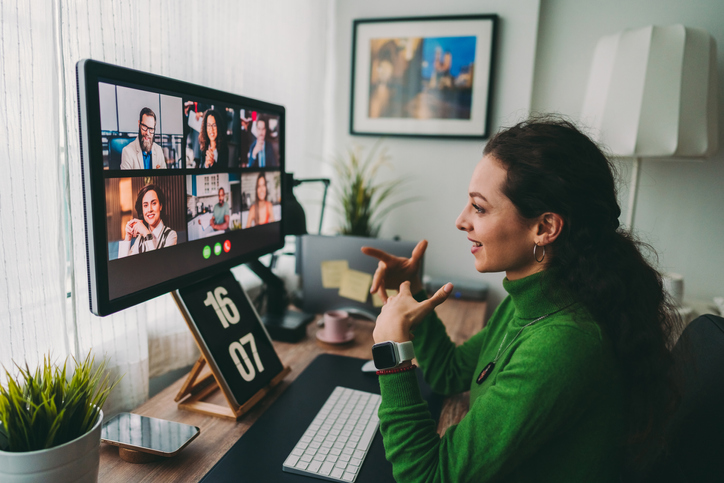 Key New Microsoft Teams Client (2.0) Features
Microsoft Teams 2.0 dropped Electron and now relies on Edge Webview 2, eliminating the need for a browser address bar. Instead, you can run Teams via a separate window. These changes create a native app experience in Windows 11. The Edge browser now has limited utility in the app.
According to reports, Teams 2.0 provides a smoother, faster experience compared to the current desktop application. The improved speed and functionality are more noticeable on lower-end devices. You can enjoy optimal performance, even if you use a Core 13 (10th-gen) and 4GB of RAM,
Reduced Memory Usage
Another key improvement is the reduced memory usage by the Teams 2.0 app. It launches faster, reducing the waiting time for the loading screen to initialize. WebView 2 integration and MS Edge background processes enhance performance and taper down memory usage.
Teams 2.0 also comes with an adaptive interface to streamline app window resizing. Additionally, the video conferencing application integrates with all Windows 10 features. Integration ensures that Teams is compatible with native notifications and other features.
Improved Performance
When it comes to the new Teams client, Microsoft developers focused on performance and consumers' needs. On the other hand, the client will stay up to date, thanks to Edge WebView. In turn, the video conferencing app remains secure with the latest updates. The client supports enhanced PowerPoint integration and multiple accounts.
Microsoft Teams 2.0 takes advantage of embedded web technologies like JavaScript, CSS, and HTML. Likewise, the app taps into the power of the Chromium rendering engine.
Connections via Teams 2.0 allow you to communicate with personal contacts, even if they have not yet downloaded and installed the app. In such cases, you can communicate via a two-way short message service (SMS)
What You Need to Know About Windows 11
With Windows 11, Microsoft has redesigned the popular operating system to enhance ease of use, creativity, and productivity. It comes with a clean, fresh appearance. Also, the design maximizes user control.
You can find Start easier, thanks to its central placement. This prominent feature also displays your recent files by connecting to the cloud and Microsoft 365. As a result, it becomes easier to access recent files, irrespective of the device or platform you use. It is also possible to access files viewed on an iOS or Android device.
Enhanced Flexibility
Another set of new features in Windows 11 include snap layouts, desktops, and snap groups. These features enhance flexibility by enabling you to multitask more efficiently. You no longer need to worry about getting lost in the maze of multiple windows. Instead, you can conveniently optimize the screen and organize multiple open windows on your device.
Windows 11 allows you to create multiple desktops to maximize flexibility and organization. Each desktop focuses on a specific professional or personal aspect. You can customize the desktops to suit your preferences or a particular theme. With multiple desktops, you can assign separate spaces for gaming, school, or work.
The best part about the redesigned operating system is that it simplifies the user experience. It eliminates the need to grapple with complex functionality and features. In turn, you can focus on boosting productivity or enjoying leisure activities.
Improved Communication With MS Teams
Integrated Microsoft Teams provides a faster, convenient way to stay in touch with colleagues, friends, and family. You can now rely on an improved Teams 2.0 app to communicate with people regardless of location. In addition, Windows 11 comes with a chat feature accessible via the taskbar. This feature connects you through video, voice, text, and chat.
You can reach out to your contacts without worrying about the device they use. MS Teams' chat feature allows you to connect, even if your contacts use iOS or Android mobile devices. Two-way SMS connections are also possible, thanks to the power of Teams 2.0.