Here Is Why Windows Virtual Desktop Is Better Than Traditional Virtualization Solutions
Windows Virtual Desktop (WVD) allows your business to leverage either a multi- or single-user Windows 7 or 10 experience. The service also incorporates Office 365 ProPlus. You can count on WVD to help centralize monitoring and management functions. On the other hand, your organization's system admins can use Azure Cloud to deploy and manage your company's Windows servers, desktops, and apps.
WVD leverages Microsoft's enterprise security solutions to maximize data protection. In turn, your organization scales virtualization requirements without worrying about security. The service provides a cost-effective solution, thanks to the subscription pricing model. Additionally, your team enjoys a richer virtualization experience than the Remote Desktop Services (RDS) platform.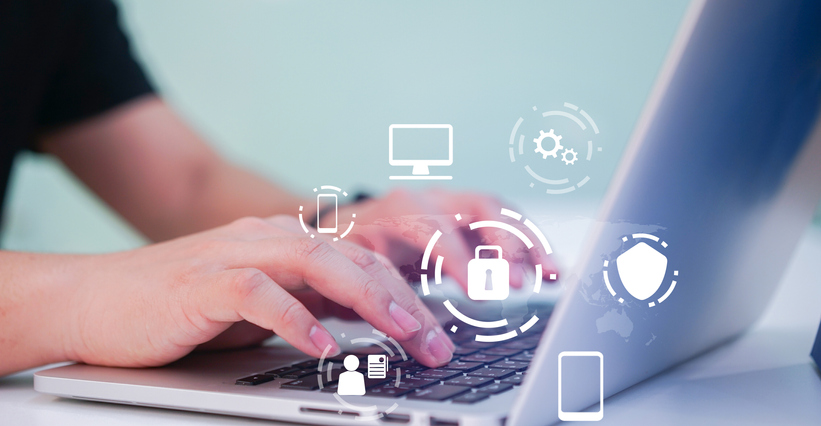 Windows Virtual Desktop (WVD) Benefits
When it comes to traditional virtualization tools versus Windows Virtual Desktop (WVD), the latter provides several advantages over traditional solutions.
Here are the key benefits of switching to Windows Virtual Desktop (WVD).
Reduces Costs
Migrating your organization's apps and desktops to Azure using the Windows Virtual Desktop service is a viable way to reduce costs. The service enables savings by improving the utilization of critical, cost-intensive resources. Session-based desktops operating on Azure Virtual Machines are more cost-effective.
Microsoft simplifies licensing by eliminating the need for an additional client access license to use Windows 10 via WVD. Server operating systems typically require additional licenses.
Enhanced Compatibility With Office 365
By switching to Azure via Windows Virtual Desktop, your organization benefits from a comprehensive array of cloud-based applications and resources. The best part is that WVD ensures improved integration with wide-ranging Office 365 products. Enhanced compatibility helps improve overall performance in virtual desktop environments.
The boost in performance also applies to additional apps that need reduced latency. Graphics processing capability allows graphics-intensive apps to function optimally in the virtual desktop environment.
Improved Flexibility
Cloud-based solutions like Windows Virtual Desktop simplifies various tasks for end-users and IT staff. Teams benefit from improved flexibility by conveniently accessing the business apps and desktops from any device, browser, or location. Office 365 applications integrate seamlessly with the service, enriching the user experience.
On the other hand, migrating to the cloud reduces IT staff's workload as they no longer spend increased time managing local networks and physical machines. WVD also makes desktop applications easier to manage, thanks to Windows 7 and 10. Thus, Tech experts create personal and persistent desktops using desktop images.
WVD enhances scalability and flexibility by storing apps and user profiles in different containers.
Persistent and Non-Persistent Desktop Virtualization
With Windows Virtual Desktop, you can take advantage of support for persistent and non-persistent states. The service also supports multi-session and dedicated modes. In addition, users enjoy application and full desktop virtualization experiences.
Stateful VDI or persistent virtual desktop infrastructure allows individual users to operate a dedicated virtual desktop with personalized settings. This state benefits users due to the consistency of custom settings and desktop functionality. In turn, your team members adapt to the virtual desktop environment faster.
However, persistent VDIs are storage-intensive due to the extensive customization and sophisticated desktop image management. It simplifies image management using a centralized portal.
When it comes to non-persistent virtual desktop infrastructure, the system deletes user settings and data at the end of each session. As such, all new sessions deploy a new desktop image. This state minimizes the storage requirements and simplifies image management. You can opt for the non-persistent VDI if you need advanced security and want to reduce storage requirements.
Both persistent and non-persistent VDIs provide a more user-friendly experience. Non-persistent systems rely on FSLogix technology to mimic the user-friendliness of persistent VDIs. Additionally, you can count on non-persistent VDIs to link user profiles to specific computing environments. It attaches the profiles dynamically.
Windows Virtual Desktop Use Cases
With WVD, you find it easier to comply with regulatory requirements and standardize operations. Furthermore, the service allows you to boost workforce flexibility and handle specialized workloads more efficiently. A wide selection of businesses rely on Azure WVD to enhance their remote and office-based teams' operations.
Windows Virtual Desktop provides a unified solution capable of serving the needs of call center staff, organizations with BYOD policies, and remote staff. The service ensures flexibility by allowing the workforce to use different types of devices. It also helps companies in highly regulated sectors, such as finance and healthcare, meet specific compliance requirements.