Inclusive Work Environment Is Vital for Digital Transformation
As an ever-increasing number of companies implement a digital transformation, decision-makers need to adopt viable ways to transition successfully. Creating an inclusive work environment is undoubtedly one of the best ways to achieve this objective. Many organizations find it easier to create the workplace of the future by embracing diversity.
In doing so, they create a people-centric, inclusive work environment that leverages digital solutions to supercharge efficiency and productivity. The best part is that such an environment is more likely to attract the best talent in various fields.
IT experts recommend keeping things simple and implementing changes incrementally. Critical aspects like employee well-being and mental health also play an integral role in bolstering inclusivity. This aspect is vital for remote work because many workers often feel stressed and grapple with concentration and motivation challenges.
Thus, managers and executives need to foster a workplace rooted in flexibility and empathy. Successful transitions require executives to adopt bold measures capable of driving meaningful change.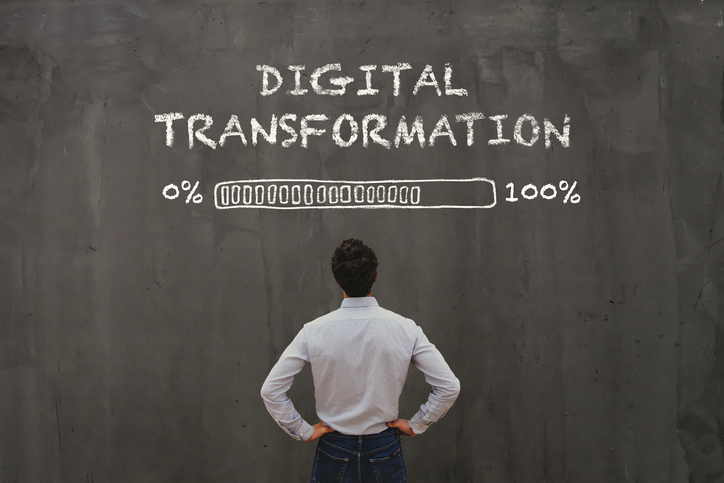 Inclusion as a Top Business Priority
Although many companies stepped up diversity and inclusion efforts, there is still considerable room for improvement. According to a recent diversity report, approximately three percent of Fortune 500 companies release diversity information. This figure shows that many organizations express interest in boosting inclusion and diversity, but progress is sluggish.
To implement meaningful changes, organizations should put in considerable effort. A diverse workforce enables companies to solve problems more effectively and enhance innovation.
Your organization should reinvent its talent pool by examining future staffing requirements from a digital transformation perspective. The future requires a more diverse workforce capable of handling challenges more dynamically. Pick a team that is ready to handle the current and future digital trends. Team members should bring considerable digital competencies.
Long-term success depends on strategies that enable your company to attract the right talent steeped in digital transformation. The new talent can help existing staff embrace digital transformation while transferring critical skills. Agile talent plays an essential role in preparing your organization for the future.
The Role of CIOs and HR Managers
Chief information officers and human resources managers play a pivotal role in implementing diversity and digital transformation plans. This dynamic duo needs to work closely to ensure that employee engagement, culture, and the work environment leverage technology.
Diversity and inclusion strategies share similarities with gamification, which empowers businesses to attract and retain highly skilled professionals. Human resources departments play a vital role in implementing gamification by embracing technology. This approach is also critical when it comes to digital transformation and diversity.
Hiring digitally inclined, diverse team members is more important than just following a trend. It represents a cultural shift capable of propelling your business to long-term success. Many business leaders, including CIOs and HR managers, boost their reputation by implementing successful diversity and digital transformation policies. The cultural revolution leads to improved operating efficiency, increased productivity, and higher profits.
To achieve overall success, you need to formulate viable plans. Furthermore, it is vital to outline timelines and milestones to help your team gauge the plan's effectiveness.
Business Cases vs. Cultural Revolution
Many organizations grapple with the idea of justifying digital transformation and diversity initiatives based on specific business cases. In the end, some businesses struggle to make progress while trying to identify business cases. Thus, the process becomes a waste of time. Experts recommend skipping the business case and focus on the cultural evolution.
Understanding the role of diversity and inclusion in overall business success helps decision-makers concentrate on the ultimate prize. Digital transformation and an inclusive work environment represent the future of work. Your team does not need to make a business case since complex organizational structures and communication systems drive today's corporate ecosystem.
Companies gain useful insights by tapping into analytics powered by augmented reality and artificial intelligence. Companies should focus on embracing this reality without making a business case. Digital transformation encompasses various aspects of customers' and the workforce's activities. On the other hand, transformation requires the support of a diverse workforce capable of making meaningful contributions.
Once you consider these two aspects, your team has proven a business case. Thus, eliminating the need to spend time deliberating the topic. Experts recommend getting on board or risk missing out on a significant opportunity for your company. Additionally, assess the downsides of diversity parity and the benefits of a digitally connected work environment.
Also, consider how the entire workforce and customers benefit from the initiative. The right decision does not depend on information in spreadsheets and presentations. Focus on the human aspects.