Pros and Cons Of Outsourcing Your IT Support To A Managed Services Provider
Paper or plastic? Cash or charge? MSP or in-house IT? There are many choices that you need to make on a daily basis, some personal and some related to keeping your business running. However, the last question can have a serious impact on your business if you don't get the question. But which option is the best one for your company's needs? Here's a quick look to help you decide which one is the best option for you.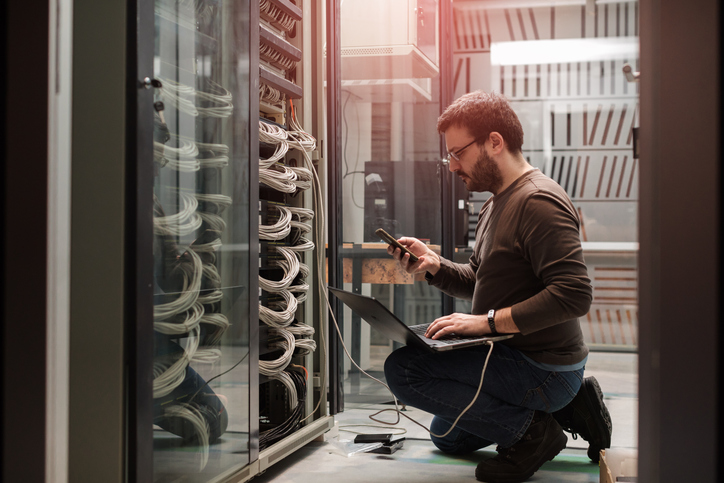 Pros and Cons Of Outsourcing Your IT Support To A Managed Services Provider
Your company needs your technology to work. Whether you need to add IT staff to your company or want to free up the personnel used for IT in their business to turn their attention to other projects, one option you may be considering is adding a managed service provider to your options. By outsourcing IT, you can focus on running your business instead of solving technical issues. When you hire an MSP, you no longer need to worry about updates, network maintenance, and finding the right solutions to optimize your digital assets. Though they can be expensive, they'll often save you money because you can avoid serious tech problems. But are they the best choice? Let's start by learning what they are.
What are MSPs?
A relatively recent development, MSPs provide small businesses with an outsourcing option for a wide range of IT needs. Instead of being stuck with a single generalist or a small team working in-house, you'll have a team of topic experts that provide a ton of value, often for about the same investment or even a bit less. This can range from supporting your business tech for a flat monthly fee to providing boutique consulting services focused on your business' specific needs and strategy.
MSPs will handle issues that come up on your network, monitoring for problems and troubleshooting issues that arise. With the accessibility of cloud computing, most IT work can be handled through an outsourced MSP, which has remote access to networks and may deploy solutions from their location. When you work with an MSP, contracts are provided detailing what is included in the service and when the services start and stop. The services can include help desk support, mobile app development, software-as-a-service, backup and recovery services, as well as all-inclusive packages with unlimited resources.
Why do You Need an MSP?
MSPs are a popular option because they negate risks to your digital assets. Rather than waiting until there's a problem to outsource your IT, MSPs allow your network to be consistently monitored, updated, and maintained by professionals who understand why specific strategies and techniques should be used. Instead of needing to focus on your company's IT issues, you can focus on your business, while your MSP evaluates your current and upcoming IT needs, providing solid advice on products and services to implement.
Advantages and Disadvantages of MSPs
MSPs support many facets of IT for their clients. Because the cost is spread across many companies, you receive premium expert services without having to hire all the required professionals. This approach gives you more resources from a deeper knowledge base.
But there are some other issues to consider. Will the cost work with your budget? Do you need someone on-site to handle issues such as printer jams? Here's a quick look at the advantages and disadvantages of MSPs.
Advantages:
Change in mode: If the MSP operates efficiently, instead of having to react to technical issues that arise, it constantly monitors aspects of your digital assets to prevent them from happening, acting more proactively.
No new tech purchases: On some plans, the MSP provides all of your tech, including workstations, servers, and programs, essentially giving you assets-as-a-service as you pay to rent them, allowing you to spend capital where it's needed.
Expertise: For about the same cost as you'd pay for one general computer tech for everything, you'll get an experienced team with expertise in multiple areas, which delivers more value for your money while ensuring superior outcomes.
Continuity of business: Do you wonder how to restore your business systems and data in a disaster? When you work with an MSP, they'll create a disaster recovery plan that makes the process easy.
Disadvantages
Lack of physical presence: Because the MSP may not be local to your business, they can't handle physical issues that need to be done. If the company is local, they may or may not offer onsite support, which can be problematic.
Cost: Though the cost is comparable to hiring a professional, still costs a great deal, minimally a few hundred dollars a month, but the costs can end up being much higher. However, the MSP may save a lot for comparable technology.
Scope: The scope of your contract will almost certainly not cover all technology areas. Your contract will list the applications supported, with third-party software that isn't supported still being your responsibility.
Whether an MSP will work for you or not, the decisions will be yours. If your company frequently requires IT support or you're putting a lot of time into fixing problems yourself, an MSP can be a great option to consider.